Yesterday it happened again. Another (little) wonder died in action  😥
My beloved Microdrive started to make those noises you don't want to hear from a harddrive: Click, click, toc, toc…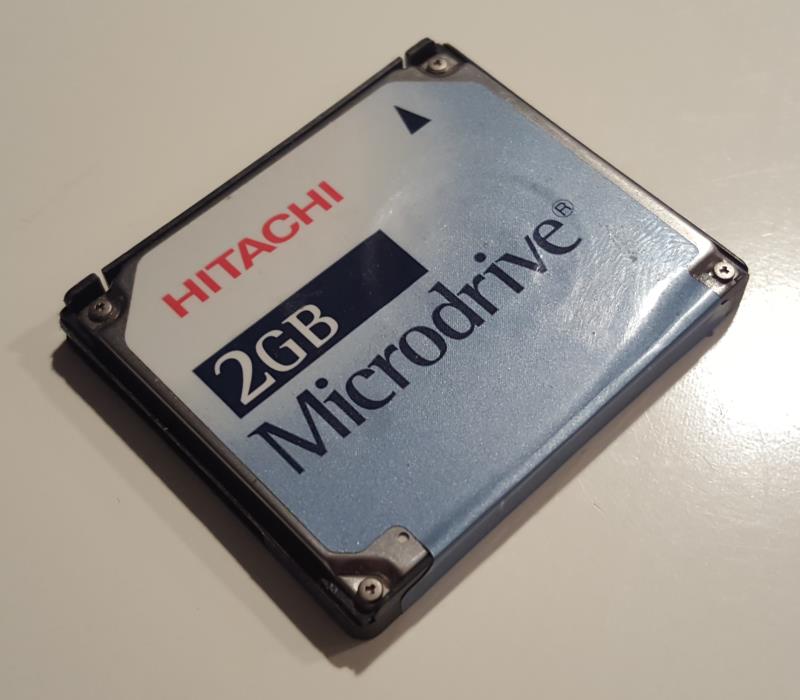 I must admit that I already forgot about it, as it silently ran in my dual CF-card adapter as slave drive to store the swapping partitions/files for the Linux/Windows NT installations living on the primary drive (a real flash card) to prevent the massive wear-out through constant reading and writing.
The Microdrive was one of those things which were, when released, considered as a real miracle by myself. When I took part in the presentation at CeBit 1999 it was just sooooo unbelievable that IBM managed to build a 1″ harddrive and pack everything into a Compact Flash Type II card. Announcing the will squeeze 1GB into it the next year doubled the amazement.
Thinking back, those 'wonder moments' became quite rare these days. I mean really breathtaking releases that make you think "WTF!?" and stop breathing for more than 10 seconds.
Now it's dead. Built 2003, in hard-working duty for me since 2008. Rest in peace little wonder.
Do you remember your last 'real wonder moment(tm)' in IT space?