There's a deep wisdom in one of my fathers favorite saying (posed every time we went into an home improvement store): "I'm too poor for cheap tools".
I should have remember that, when I started to shopping for an EPROM programmer (or 'burner' as we call'em in Germany) in 2002. I started cheap with a simple, used Batronix Parallel Port programmer which very soon reached its limits not supporting PALs/GALs and mid-size EPROMs (27C020 to be precise) only, so I was again looking for a better programmer.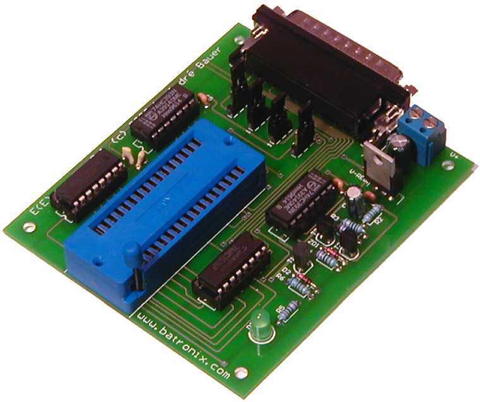 In 2006 the GALEP-4 seemed to be the wet dream of every device-programing nerd. While not totally high-end it was quite expensive (~400 Euro)… well "I'm too poor…" you know.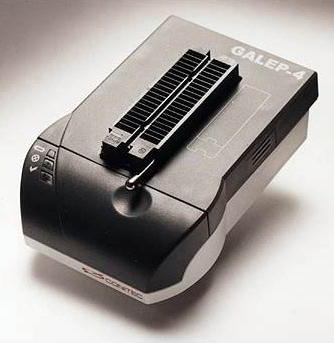 After 2 years it became obvious that especially vintage ICs (e.g PAL16L8) aren't supported – honestly, why should they, who's crazy enough to support EOL devices!?!!
Elnec is! Ok, the BeeProg series is really everything else than cheap but it's worth every cent. While I thought the supported devices list of the GALEP was huge (6057), Elnecs list is a behemoth (85347 and counting).

And on top of that, there's their free AlgOR (Algorithms On Request) service. If you have an unsupported device and some sort of specs/datasheet you can ship it to them and they'll do their best to add your device-from-mars to the endless list.
I just used this service, and it just went great. For my AM-B404 TRAM I need to test quite some SRAMs from a "New-Old-Stock" source, which I don't completely trust. While my BeeProg+ supports a wide range of SRAMs already, of all things these weren't on the list. So I've sent two samples to Slovakia and a week later that type was included in the most recent release of their software!
So – if you're into vintage hardware restauration – don't waste time & money with half-hearted solutions. Even the price is steep, given their quality and service I'm very confident that this is the one and only programmer you'll ever need. Period.