Well, because I've been asked every now and then… I'll briefly touch the "Post-Transputer era" of Parsytec and thier PPC products in this Post.
No, I don't own any of those, and they only run/ran Parsytecs very own PARIX OS, so I'm not of much help when it comes to revive your system.  As often said, I don't like to see Transputers being degraded to communication processors. So this is just for completeness and might help to identify your brand new dumpster-dive finding:
The "other x'plorer"
Well, yes, there was another x'plorer in existence. As with the GC-system, Parsytec later offered the "PowerXplorer"- you may guessed it already: It used the cluster from the PPC601 powered GC systems.
Interestingly enough there seem to be 2 versions in existence. At least the German computer magazine c't reported in May 1994 that there's a 2 CPU and a 4 CPU PowerXplorer… and featured the two below images as a proof.
Maybe the 2-CPU model was a beta-model or even using early PPC604's? At least it features SIMM sockets vs. the soldered RAM used in the 4 CPU version.
If you're really-really interested in that model, here's a big (Click to zoom) picture of the PPC cluster board. I've marked the important parts for easier finding.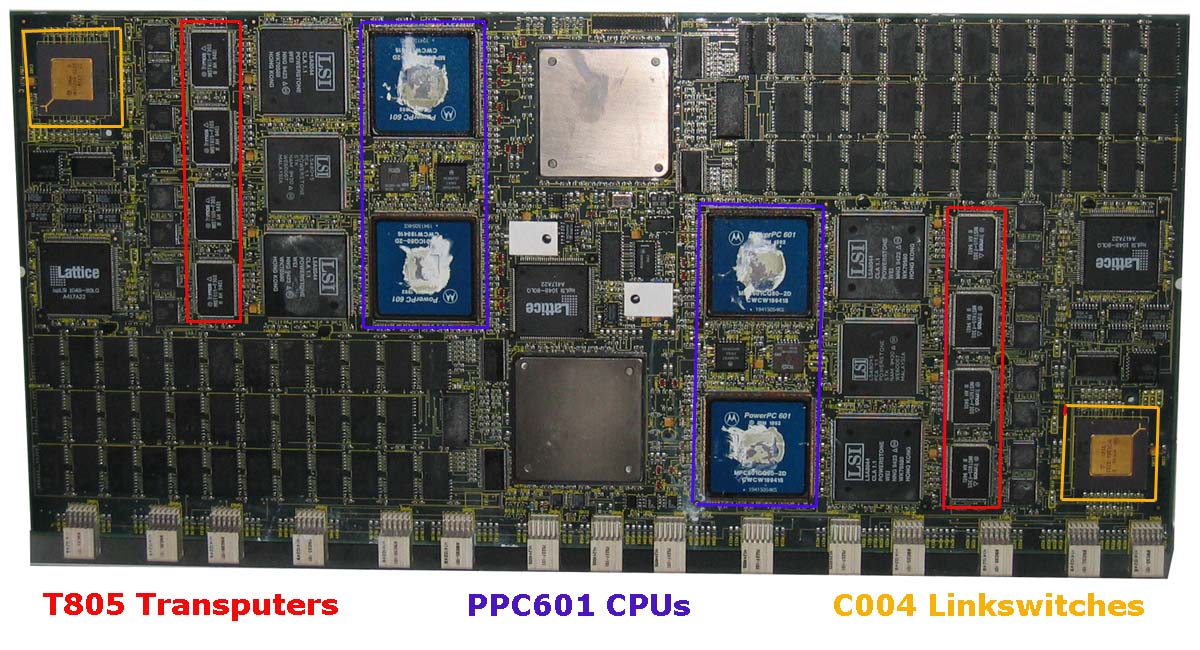 TPM-MPC
The TPM-MPC  (Transputer Processing Module – Multi Processing Card) is basically a single CPU version of the PowerXplorer. So one T425 is handling the link communications and, depending on the revision, a 100, 133 or 200MHz 604e PPC is doing the number-crunching.
This is a Revision 1 TMP, far left in red frame you can spot a T800 Transputer with its RAM – in the green frame is the PPC604 and soldered 16MB of EDO RAM: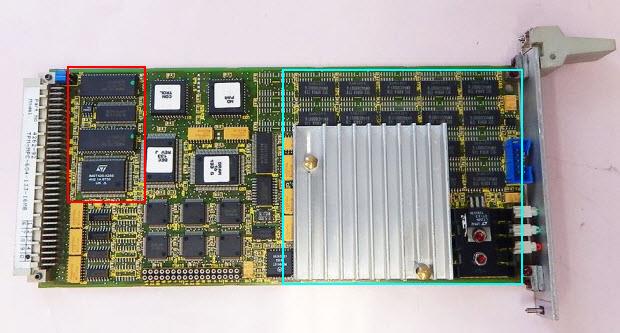 A somewhat different version (can't spot a Rev making) providing 32MB RAM to a 100MHz PPC604 and having the glue-logic between the 2 CPUs shuffled around a bit compared to the previous version: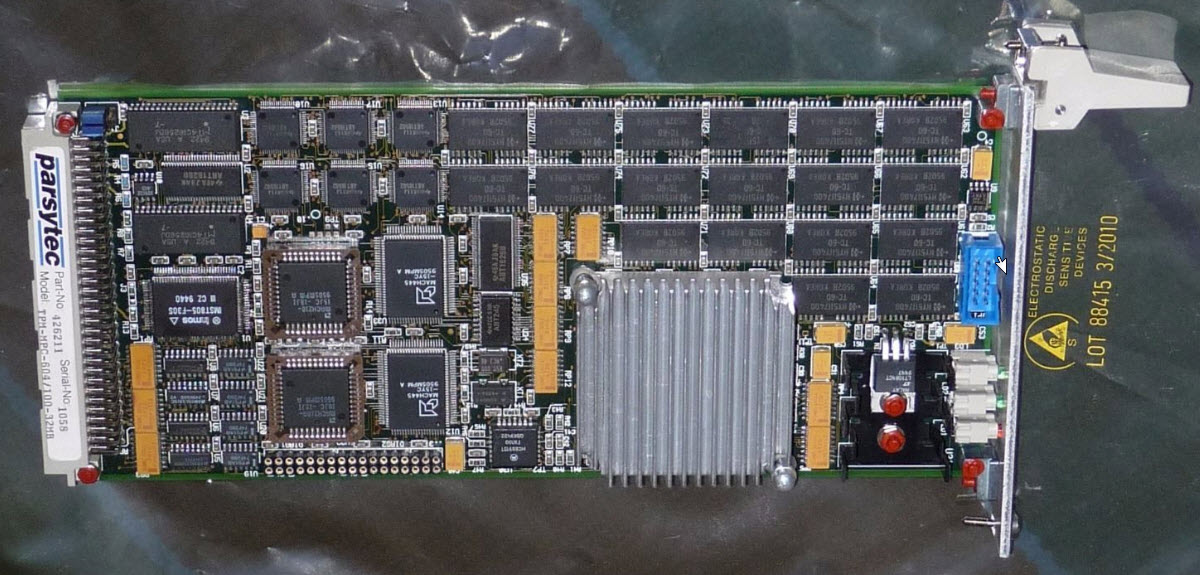 The Rev.2 model features SIMM sockets for the EDO RAM and has a slightly different layout.

The Transputer part on this one is a T425 (who needs a FPU for just doing data-shifting?!) with 1MB RAM, framed in red between the 2 SIMM sockets, marked with blue arrows: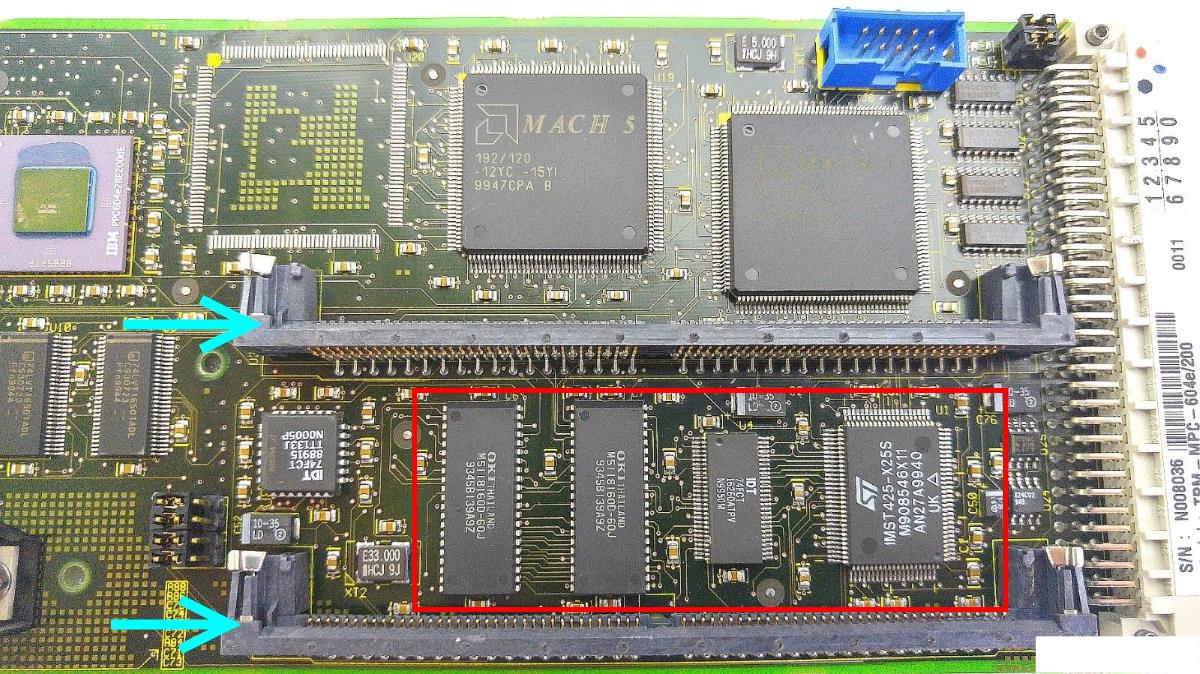 The PPC side (heatsink removed) including some drivers and the 3.3V supply.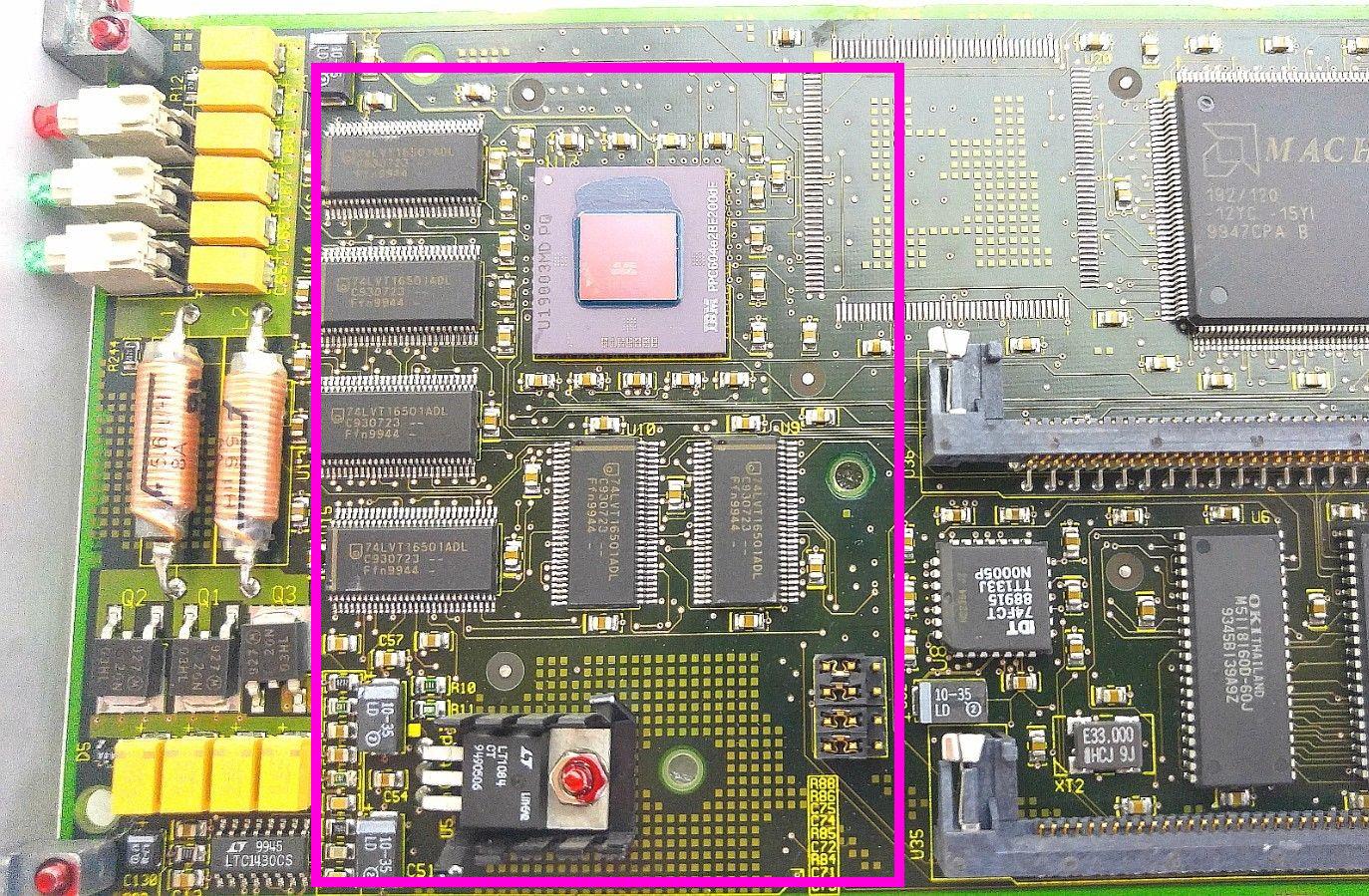 Independent of the revision, TPMs went into a TPM-Box. A simple, steel box with a power-supply, two fans and a backplane for 4 TPMs. This is it from the front (grille removed):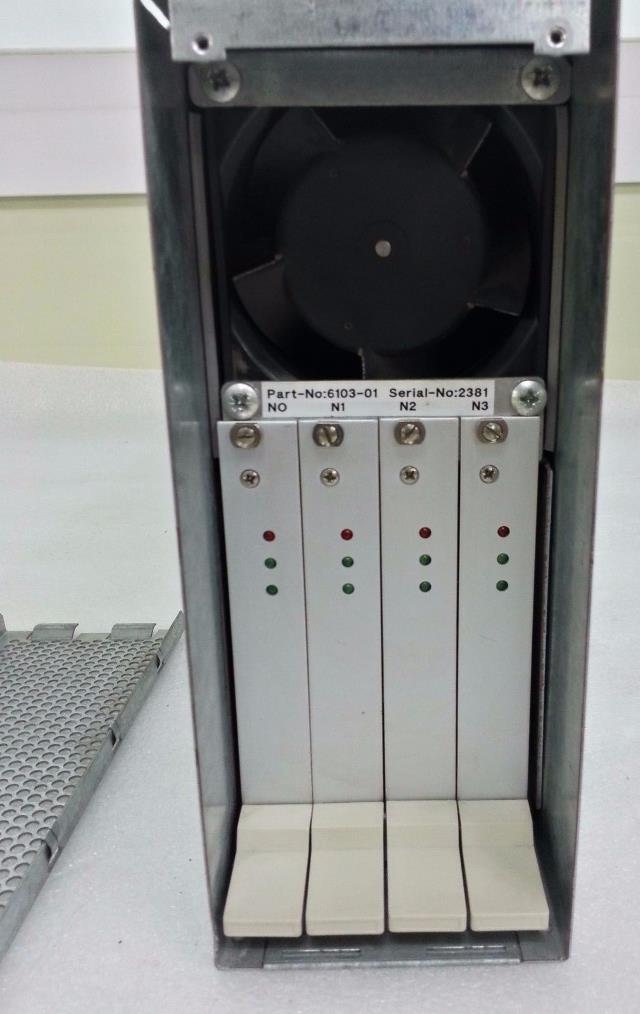 …and the even less impressive back.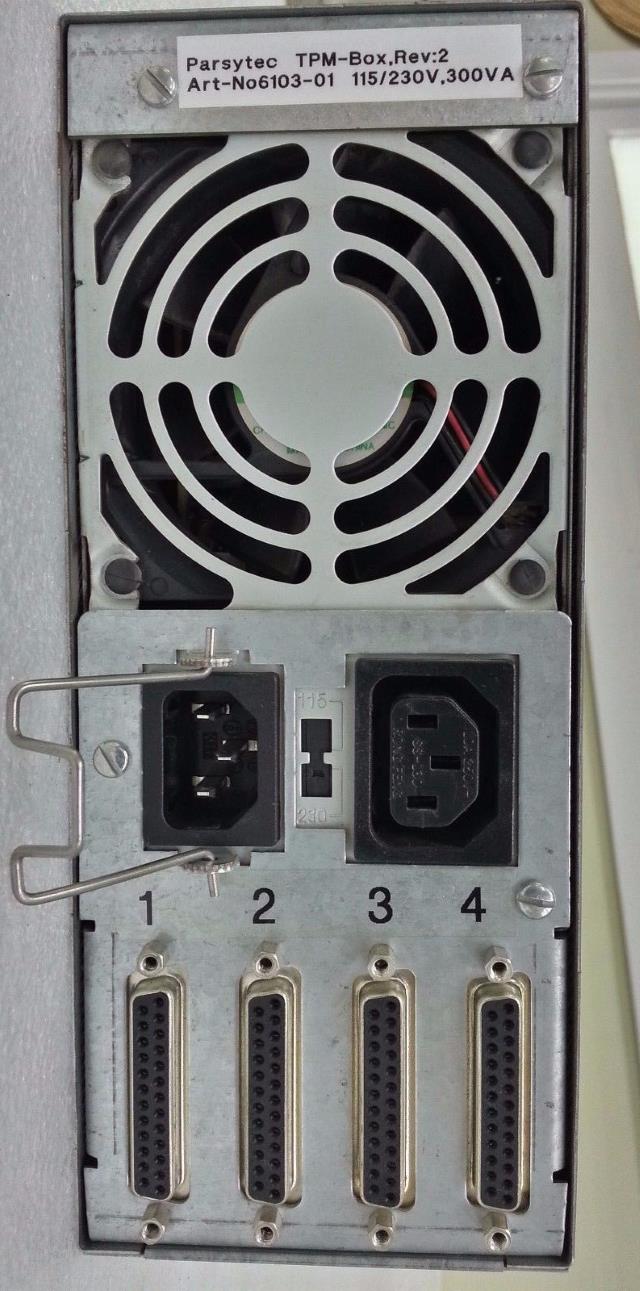 As some ePay auctions mention "taken from RVSI 5700 SYSTEM" I assume the main usage for TPMs were optical analysis/inspection systems which Parsytec built when turning their backs to super-computing.